I don't read a lot of mysteries or thrillers, but I was really excited to pick up Double Blind by Sara Winokur. Double Blind sounded like exactly the kind of mystery-thriller that I like to read, and it certainly delivered on its premise. It's a contemporary story, but it's filled with history and science and intrigue. A lot of the story deals with genetics and DNA research, but it explores these sciences in really approachable ways. I loved the main characters, the family dynamics, and all of the twists and turns. I also really enjoyed how much of the story focused on Iceland's history, it's culture, and politics. It was a really great read, and I definitely recommend it to anyone looking for a scientific thriller.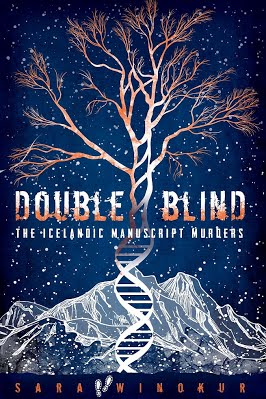 Date Published:
March 31, 2020
Publisher: Anchor House Publishing
A young boy disappears in the chill of North Iceland. Twenty years later, a mysterious poem lands on the desk of his twin sister Brynja, a forensic geneticist, and rekindles her hopes that her brother might be alive. As Brynja unravels the clues, more poems arrive, each bearing dire consequences for those who receive them: the guard of the medieval manuscript of Icelandic sagas that possibly has the answer to her burning question, the prime minister's secretary, the local pastor.
Is the poet out to stop Brynja from finding her brother and shut down her access to the DNA database? Or is the verse maker simply a psychopath copycat killer?
Fighting the visual auras that have plagued her since childhood and now threaten everything she holds dear, Brynja must summon the strength to navigate the twisted labyrinth of the poet's mind and confront the dark secret buried in her family's past.
DOUBLE BLIND is a wild ride through the cultural landscape of Iceland, from rural farmsteads to icy fjords to the high-tech world of DNA forensics. This crime thriller packed with twists and turns that will keep you on the edge of your seat until the very end.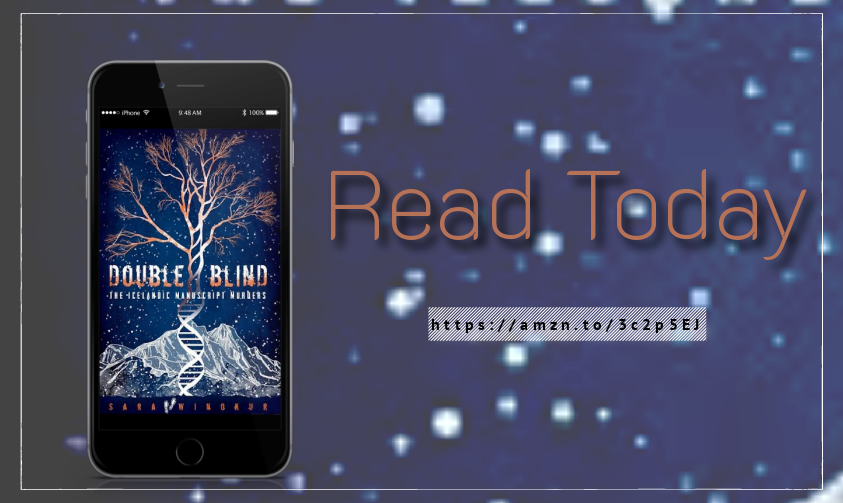 About the Author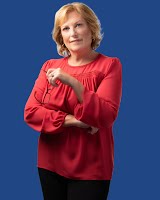 Sara Winkour is a geneticist and researcher who reinvented herself as an author. She writes historical fiction and informed cultural thrillers hoping to educate readers while they're being entertained.  
Sara has a Masters in Psytogenetics for cancer diagnosis and a Ph.D. for her work on Muscular Dystrophy, identifying mutations that cause disease. She is also a consultant at the University of California and an Associate Researcher at Biological Chemistry School of Medicine at UCI, Irvine. She was part of the team that found the gene that causes Dwarfism and Huntington's Disease. 
Sara is an avid reader of historical fiction, mystery-thrillers, and Scandinavian Noir. She also loves to travel and has already visited over 60 countries. 
Being an ovarian cancer survivor gives Sara a sense of gratitude, strength, and perspective that she extends to family, friends, work, and her writing.  A mother of three, she resides with her husband of 37 years in Southern California.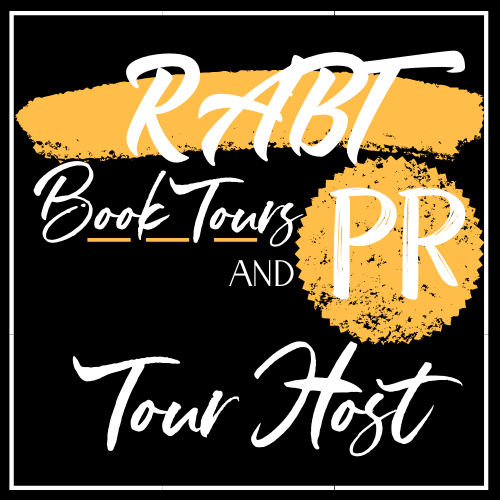 Thanks to the author and RABT Book Tours for providing me a copy of this book in exchange for an honest review.